Bob KC7AWL, Don WA7DZB and Jack WA7SDV getting things sorted out.
Special thanks to Walt Davis W7ALT for taking the pictures in addition to helping with the tower repair.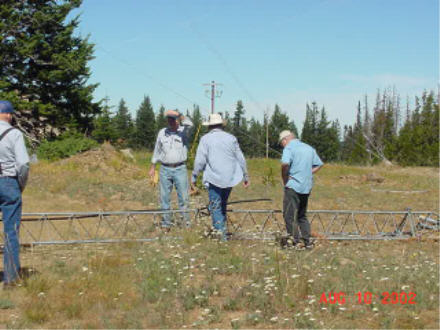 WA7DZB Don, N7ZH Dick, N7ERT Jody and KC7AWL Bob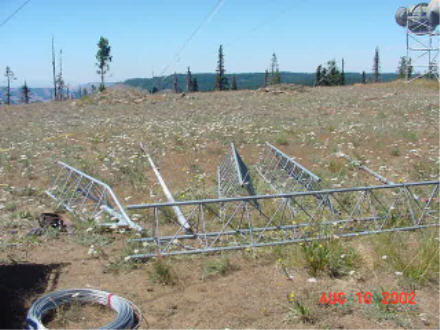 The shack is over 20 years old. It needs some tender loving care or replacement. Sitting on stilts in order to try to keep it above the snow the batteries for emergency power are located in a "Battery Box" under the shack.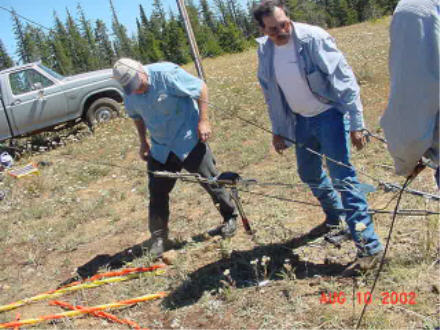 Here the guys are setting and tightening the guy wires.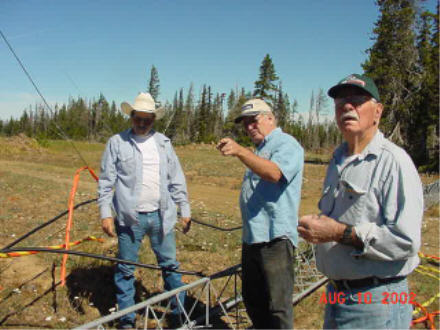 Dick N7ZH, Jody N7ERT and Bob KC7AWL planning the next move.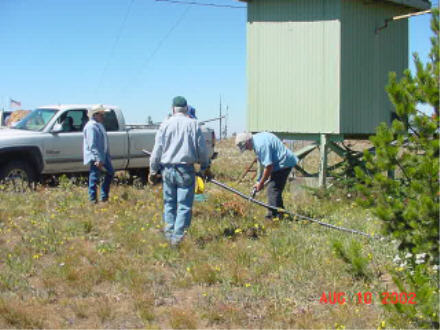 Cutting the coax. Note the size of the coax, big stuff, low loss.
Hooray! It's back up!
Walt W7ALT is surveying the junk that has to be removed from the site. Also there are a lot of small trees and brush that have to be removed in order to bring our site into acceptable standards.