Shown working on the repeater Gene Wilson W7FRM (SK) and Arne Haleen W7TRO. This is an old picture possibly taken at the original shack at the Ski Lodge. Gene W7FRM was the first to establish the repeater on 146.190/790 later changed to 146.200/800.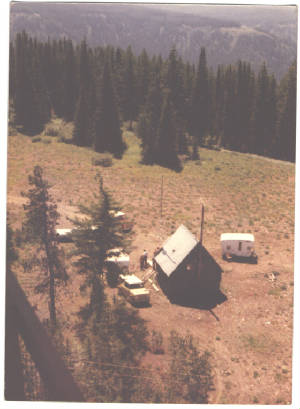 This is a picture of the original site established by Gene Wilson W7FRM (SK) near the Ski Area at Spout Springs. Picture circa 1970's.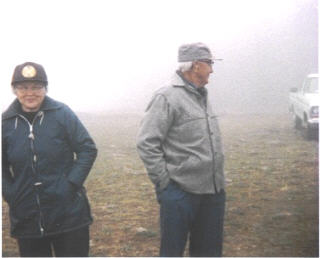 Marie W7JRB and Emmett W7INM (sk) Eden circa 1985 at the site. Marie lives in Enterprise. Emmett ran the SSRA Weather Net for many years and after his untimely death Louie Byrd WB7OQN ran the net. Louie is now (sk) and Ken Elliston KD7FYR now runs the 6 AM Wx Net.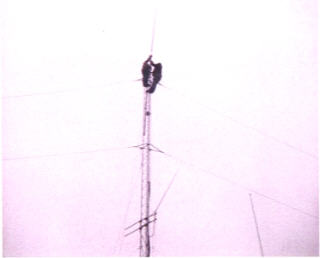 Installing a new antenna on the tower are Greg Key KA7EGW (sk) and Joel Hinshaw KD7JG of Summerville. Commercial grade antennas are used because of the severe weather conditions at the site.