The repeater uses a battery backup system. The old batteries were something on the order of 25 years old and were at the end of their lives. New special batteries made for this kind of service were ordered. There are four batteries 12 volts each and each battery weights 160 pounds...real butt busters.
On Sunday September 27 a great bunch of hams gathered at the repeater site located high up in the Blue Mountains for the purpose of uninstalling the old batteries and installing the new.
Work Party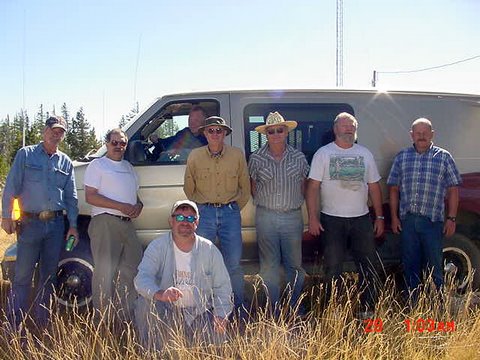 Above Picture from left to right Bob KE7JIW, Dick N7ZH Technical Director, In van President Neal N7MSH, Kneeling in front Lee KD7MQM, WA7SDV Jack Trustee, Walt W7ALT, Mick Neal's Friend, Mark KC7NXX Vice President and not shown is the SSRA Photographer and reporter Charlene KC7RQF, also not shown is Donna KE7ZRZ and her husband Lowell.
The following pictures were all taken by Charlene KC7RQF. She submitted 60 pictures, that's too many for this site but I picked out several that pretty much tells the story.
Old Batterys located under shack floor.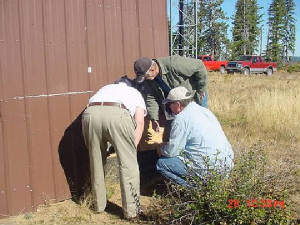 Trap door leads to battery box under floor of shack. The old batteries had to be removed to be taken for recycle.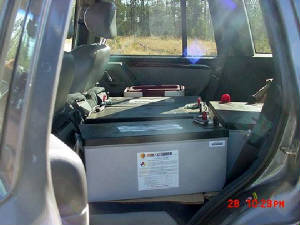 The new batteries built especially for this kind of service never need watering. They weigh 160 pound each....whew!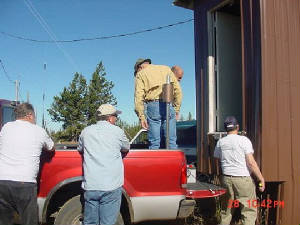 The new batteries were installed on the floor of the shack rather than under the shack. It took some strong backs to move them into the shack.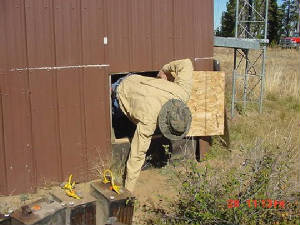 I'm too old for this!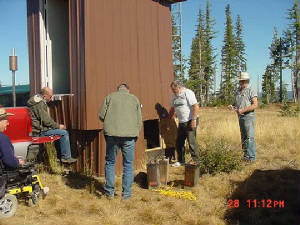 Some of the old batteries are shown after removal. These were 2 volt glass shelled batteries and if memory serves we got them surplus from a railroad. They were used to start and we used them for another over 20 years.
Bob KE7JIW giving a thumbs up for a job well done.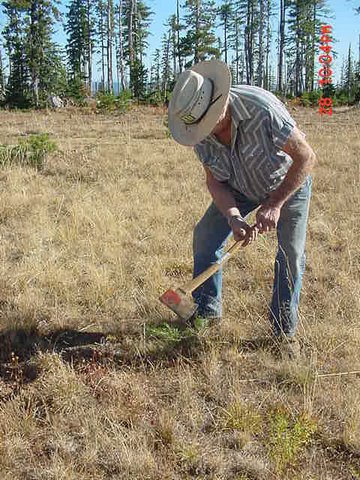 Walt W7ALT is clearing brush from around the site. Gosh, the Forest Service won't have anything to bitch about. Well done Walt.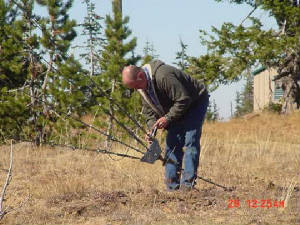 Someone please tell me who this is.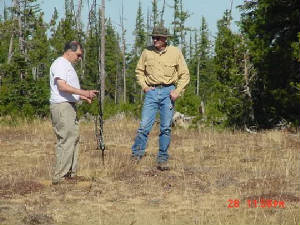 Checking guy wires.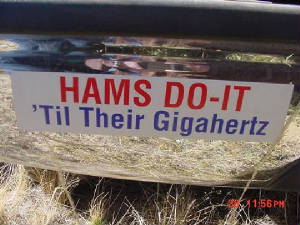 Hmmmm
Send corrections to jack.mill@frontier.com